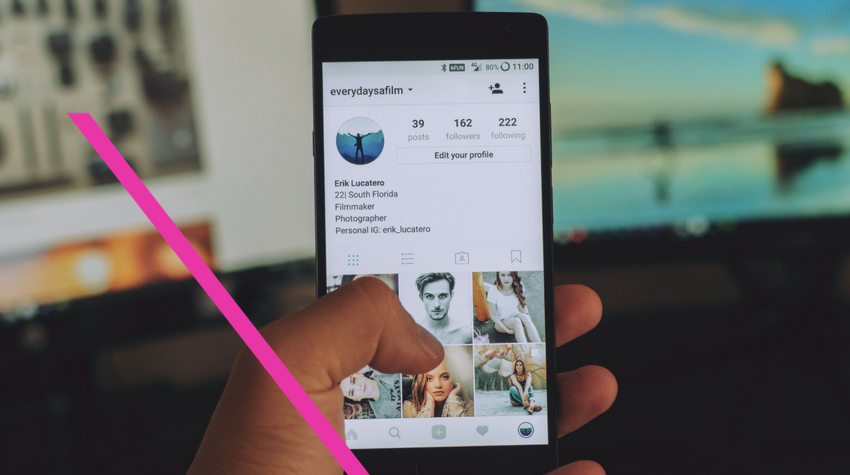 Social media marketing is an art form that many don't understand. There's so much that goes into a post or a content calendar. This includes what size images you use.
Depending on the platform, your image size will vary. For those of you not fully aware of this, we've put together a list to help you out:
LinkedIn
Company logo:
Your company logo acts as your profile picture for your LinkedIn Business Page. It'll sit at the top of your business page and come up in relevant searches.

The maximum size your logo image will need to be is 300 pixels x 300 pixels. You don't want it to be too detailed and it must be easily recognizable because it will be scaled down to fit in searches.

Company cover image:
This sits at the top of your LinkedIn Business Page, and unlike the personal cover photo this will cover the entire top of the page

It's recommended that you use 1536 x 768 for this image. It'll be scale down to 1400 x 425 but the higher sizing allows for any larger screens that your page may be viewed on.

Banner Image:
This image sits on the homepage of your company profile. It can be used to drive people to the overview section of your profile or even the careers section of your LinkedIn Business Page

The minimum size for this is 646 x 220 pixels

Hero Image:
If you've created a separate tab on your profile careers then you'll need a hero image for it.

The recommended size for this is 1128 x 376

Shared image:
If you want to add an image to your LinkedIn update then you want to work with a 1.91:1 ratio or an image of 1200 x 627 pixels at max.

For more information on sizing for your LinkedIn Company Page see the LinkedIn Help section.
Twitter
Profile Photo:
Your profile photo will display as a circle on Twitter but it's best to upload an image that's a square

Sizing should be 400 pixels x 400 pixels. It'll display at 200 x 200 in most places, as the only places you'll see the bigger version of your profile photo will be in your home newsfeed or when on your profile page

2MB is the maximum file size Twitter will allow

Header photo:
This is displayed at the top of your profile page, much like the Company Cover Image for LinkedIn or Business Page Header for Facebook. When clicking directly

onto

your profile, it will be the first thing seen

The optimum image size is 1,500 x 500 pixels, with a maximum file size of 5MB. Anything larger will get cut off and anything smaller risks being stretched.

Shared photo:
This is the image you share when you publish a tweet. Remember, with each tweet you can attach up to 4 photos!

Many people work to the size of 1024 x 512 pixels because that's the maximum size you can get when you expand an image on Twitter. However in the newsfeed, the minimum size that will display properly is 440 x 220, a 2:1 ratio of the expanded maximum size.

GIFs:
Everyone loves a good GIF but if you're making your own, make sure it's 5MB to ensure its mobile friendly. Otherwise you're only going to be loading properly on desktops
Google+
Profile picture:
Your profile photo on Google+ is like that of any other social network, you want it to be your company logo or something that safely distinguishes your company in searches and newsfeeds

The minimum size you can upload for this 250 x 250, surprisingly you can upload some pretty big image files for this tiny space but is it really necessary?

Cover Image: 1,080 x 608
Like most other social platforms, your cover image is the biggest on the page. The recommended size for this platform is 1080 x 608 pixels.

Shared Image – 497 x 373
A shared image will display on your page and on the home stream/newsfeed, just like other social platforms. The optimum size to upload is 497 x 373

Maximum upload size is 2048 x 2048, which will be scaled down to the minimum width

Facebook
Business Page header:
This is the same size as the header you would use on your personal account, 820 x 312 is the ideal size. If you create anything smaller Facebook will stretch your image to fit the space.

Your header will display at 640 x 360 pixels on smartphones

Business Page Profile Picture:
This needs to be at least 180 x 180 pixels, Facebook will automatically scale depending on the device you're accessing the page on

All Business Page images are currently cropped to fit a square

Shared image:
This is the image your brand shares with the audience in an update. The maximum size you need for your image to be is 1,200 pixels x 630 pixels. It'll be scaled down by width depending on where you see it.

Your image will be scaled down to have a width of 470 when seen in your audience's newsfeed, and 504 for where it's displayed on your Facebook Business Page

Thumbnail image:
When sharing a link on your Facebook Business Page you have the option to change or add a thumbnail image to the post. This can be added as either a square or rectangle image

For a square image, the minimum size you will want to use is 154 x 154. This is the minimum size that will show up in the newsfeed

For a rectangle image, the smallest size you will want to use is 484 x 252

Instagram
Profile Picture:
Your profile photo will be how people recognize you and your brand in searches and comments, ideally, you want to have your logo here. The recommended size for a profile photo on Instagram is 110 x 110, but remember to keep the vital parts central as it will display within a circle

Image update:
Your ideal photo size for Instagram is a square, 1080 x 1080. This will be scaled down to 161 x 161 in the thumbnails on your profile

It's good to remember that when creating images for Instagram you can also upload a rectangle image. If you're working on square or rectangle images consider working to the aspect ratio of 1.91:1 and 4:5 ratio.

As each platform is known for regularly modifying their layout and image sizes, we will keep this post up-to-date with the relevant information you need on creating the best imagery for your brands' social presence.
This page was last updated 10/20/2017
Other blogs that may interest you