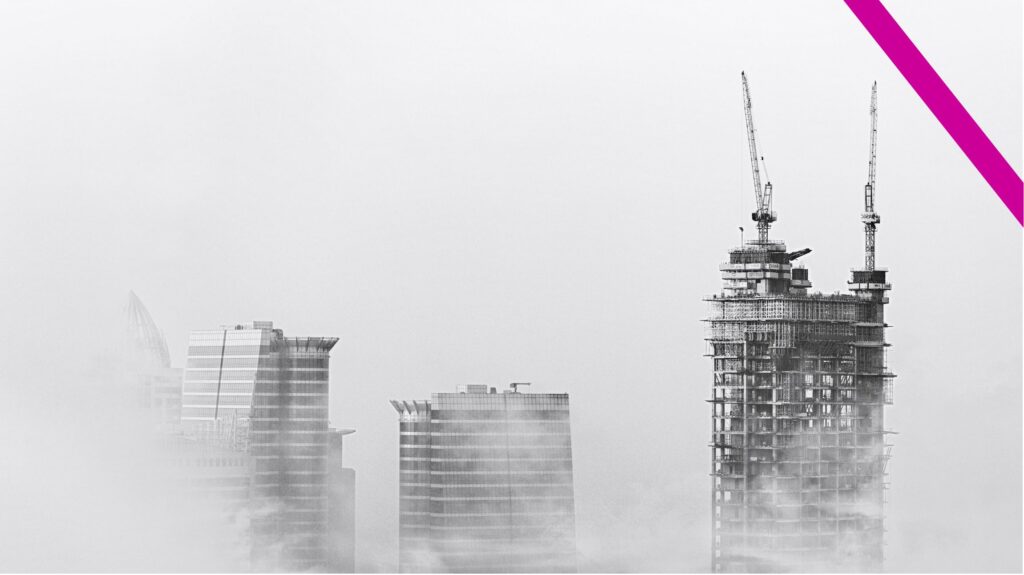 B2B buyer behavior has changed, but organizations have been slow to transform their B2B revenue team function to deliver the customer journey experience demanded by the contemporary marketplace. Customers are left unsatisfied while, at the same time, businesses operate without knowing what they're doing wrong.
Loop VOC research tells us 80% of businesses believe they deliver a "superior experience" to customers, but, according to those customers, only 8% of businesses actually deliver on this. That's a gap big enough to drive a fleet of trucks through.
We need a different approach.
In this article we'll discuss why revenue leaders need to shift team structures to remove internal and external friction from the path to purchase, how the concept of path to purchase itself is expanding, and how to create a revenue team capable of cross-functional revenue accountability.
What is a Revenue Team?
A Revenue Team is a functional structure that sheds silos to place Marketing, Sales and Customer functions as elements of a unified team framework designed around the goal of growing revenue for the business.
Revenue Teams are led by either a Chief Revenue Officer (CRO) with cross-functional leadership, or a group of key stakeholders from Sales, Marketing, Customer, and, in some cases, Product leadership.
Three Revenue Team Benefits
The foremost three benefits of the revenue team framework are:
Removal of the need to align Sales, Marketing & Customer teams with disparate goals.
Elimination of team hand-off associated friction from the customer experience.
Creation of a team built with exceptional customer experience (CX) and revenue growth at the center.
Removing Friction from the Customer Journey
As B2B revenue leaders, we must first acknowledge our prospective buyers own their journey to a larger extent than ever, and success demands we shed the silos of sales, marketing, and customer service teams built to meet buyer needs from a bygone era. Today, these separate functions create the very points of friction business have tried and failed to align out of existence.
Put simply, customers don't care about handoffs between teams or who owns the next touch. They only care about their overall experience. And siloed functional teams create a disjointed journey, especially in the digital world, with mixed messages and unconnected priorities.
The job is to remove friction across the customer experience while enabling the delivery of greater accessibility, personalized communications and proactive accelerator prompts to prospective customers and users.
When done right, the result is superior user-experience with deeper engagement yielding measurable improvements in quality ICP Sales Qualified Opportunity (SQO) creation and deal velocity, as well as follow-on growth and LTV impact that scales.
Enable Concurrent Customer Engagement
The reality is B2B buyers rarely follow a linear journey, and the sales and marketing functions within the revenue team each play their role on the path toward revenue.
With marketing driving ICP / Target Account traffic and sales engaging at every level to accelerate the journey, the very notions of alignment and handoffs are removed from the equation.
Revenue teams use a mix of experiential marketing and targeted media, all enabled by right-sized technology deployments to facilitate known audiences, real-time engagement and personalization.
Pivoting to Shared Goals
The need for alignment happens where siloed groups with disparate end-games need to be pushed toward working together.
When sales and marketing are positioned as functions within a unified Revenue Team purposed toward a single metric – REVENUE – the need for alignment and coordinated handoffs is removed from the equation.
With this in mind Chief Revenue Officers and functional revenue team leaders can reorient their KPIs toward revenue-impactful metrics up and down the customer journey:
Building a Common Targeting Approach
A mutually agreed-upon Account-Based Marketing (ABM) or target account list leads to sales and marketing activity directed toward a common set of key prospective buyers, putting an end to disconnected audience development and sales prospecting activities.
Enabling Concurrent Action
In the old model, marketing uses a mix of paid and organic channels to illicit engagement actions from target audiences with minimal sales interaction until a prospect trips a lead score threshold or raises a hand to be contacted.
B2B Revenue Teams function differently…
When both actions can act concurrently, so marketing efforts are supported by real-time engagement from sales (or an intelligent mechanism such as a chat bot) you can accelerate the journey or engage with known and unknown visitors on high-intent pages.
Facilitating Digital Customer Experiences & Paths to Purchase
As previously established, B2B buyers own their journey to an unparalleled degree, and more and more are opting for entirely self-service engagements.
The Revenue Team model, enabled by the right mix of technology, facilitates the creation of personalized experiences based on individual attributes and past behavior.
This delivers a flexible digital path to purchase which includes offramps to more traditional sales engagement along the way:
Reprogramming Customer Success
The customer success function is often centered on input-driven activity, from handling customer support to following renewal timelines, and planning follow-up cadences to hit satisfaction KPIs.
The Digital Revenue Team deploys a more proactive customer success function built to eliminate friction within client adoption and usage efforts to maximize growth metrics toward the end goal of increasing Customer Lifetime Value (LTV).
Building Your B2B Digital Revenue Team
A new team philosophy inevitably requires not just new team skills, but the ability to deploy those skills in a just-in-time manner that isn't generally possible with traditional in-house team structures.
With technology and other market demands expanding at an exponential rate, and in-house skills trending along a more logarithmic curve, the result is the B2B Capability Gap:
That's why we've created FluidTalent, a hiring approach that expands on the model traditionally used by firms contracting IT talent. It's a marketing staff augmentation solution built specifically to accelerate the resourcing of digital revenue team people and skills.
It starts with a consultative understanding of business goals and develops a strategy to bring on the optimal people with the right expertise to accelerate time-to-value in your digital revenue team maturity.
The realignment also requires a new technology approach, with a marketecture that has the scope to complement every stage of the customer journey, from first touch to forever. You can see our MD Andrea Glenn talk through what that approach looks like in this video.
What Can We Build for You?
At Ledger Bennett we understand the job of revenue accountable leaders doesn't stop at MQL creation… so neither do we.
We deploy proven, responsive solutions based on the business goals of each client engagement to produce singularly successful outcomes.
Contact us to discuss your digital revenue team goals today.