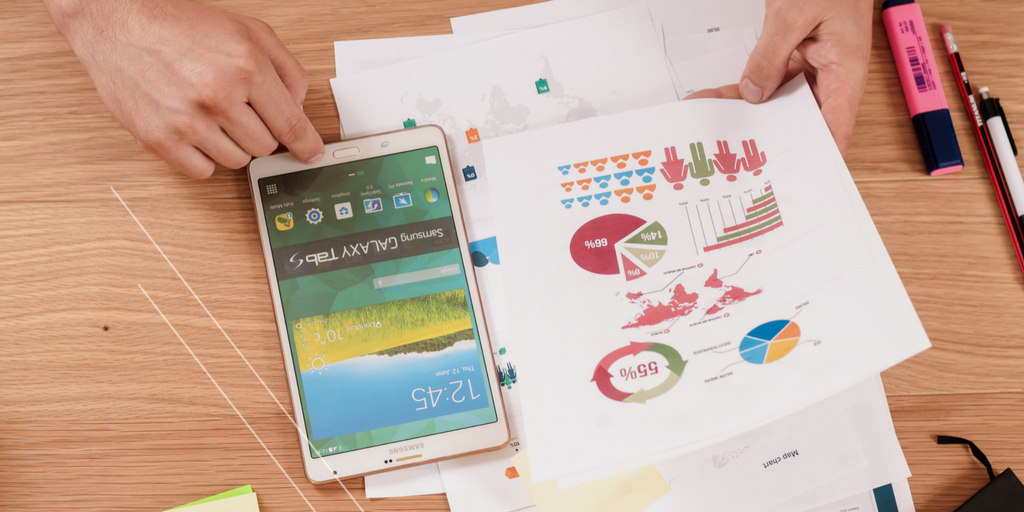 If you're a marketer, you'll already know the saying 'sending the right message, to the right people, at the right time'. Is it any different in the world of data, insights and marketing analytics?
We live in an age where there are thousands of digital data footprints made every day, the amount of data generated increases at exponential growth and data driven decisions are increasingly being made at every level of businesses. So with all this available data, it's very important to make the best of it and make sure that data is working as hard as it possibly can to give your business the edge
A simple way to demonstrate the data management process is –

Raw data is collected, structured, reported and transformed into actionable insights through analyzing and the actions taken. Then the data management circle starts all over again! The main purpose of data is to deliver actionable insights and to advise what actions data users should be making. This is where it ends for most people, but it's important not to stop now!
Today it would be very difficult to find a digital business with no data management in place, but the value the data usage brings to your business depends on how well your data management processes is developed. You need to consider if the right users get the right data, the quality of analysis, data driven decisions and whether it is a never ending continuous improvement process.
Depending on roles and positions within businesses, each data users type requires different data to analyze it and make those data driven decisions. As different roles require a different approach to solve different business challenges, it is important that the most relative data is available at the right time. The higher the amount of data is, does not necessarily mean the better, because data management systems need resources to provide users the right data they need and big data warehouses contain billions of data points and every query drains resources. Some businesses require real time data, therefore data has to be optimised and data flow automation processes organized to provide high-quality information at the time it is needed.
Every role within a business needs to:
a) Trust the data
b) Get relative and meaningful data
c) Get up to date high-quality data
In general, the main objective of every role is to improve efficiency, reduce costs, react to business changes, be involved in finding new methods and ways to improve how businesses operate. In order to do this, correct actions, driven by data, need to be taken.
Let's review different data users levels within organizations from a marketing perspective:
Data
Position
Responsibilities, data that is used to make decisions
High level big data

Board Level

Set out the overall strategic direction. Monitor organization's performance and accounting to the stakeholders for the organization's performance; monitoring of executives and providing strategic advice on behalf of shareholders. Internal and external data sources

 

CEO

Responsible for maximizing the market share, revenues, share price. Makes high-level strategic business decisions, which includes marketing, finance, business development etc. Develops business plans and budgets. Monitors and reports the performance of the company to the Board.

C Level / CMO

Oversee one of the departments (marketing), evaluate financial viability. Monitor execution of strategy, quality of products and/or service. Set budgets, allocate funds, deal with suppliers and business partners. Review financial reports in order to make strategic financial decisions.

Tier 1 management

Plan marketing activities in order to achieve operational and financial goals. Focus on profitability, efficiency, and effectiveness. Set business development plans, track progress, and current conditions.

Tier 2 management

Create marketing strategies and tactics, manage clients, close deals, evaluate business opportunities, evaluate different marketing channels to improve ROI

Granular big data

Data geeks

Deliver and optimize marketing activity, manage clients, identify areas of possible improvements of efficiency, accuracy, cost per acquisition and other
The right audience of metrics, such as average cost per click, average time on page and similar metrics are perfect for the Data geeks. Higher positions would be less involved in these metrics from a responsibilities perspective. High-level information related to market share, market trends, global resources prices and costs is valuable for the highest positions.
Addressing the audience becomes critical – if the right metric is provided to the right user, it gives clear recommendations as to what actions should be taken by asking a simple question – 'so what?'.
Business decisions will always be made by people, but data and insights that help to grow businesses at a faster pace today involve Artificial Intelligence / Machine Learning by analyzing the huge amounts of different data, trends, and scenarios that create new opportunities. Just like the first humans, we have to learn how to walk first before we run.
Businesses have to adapt data driven culture first in order to make the next step related to the newest data management applications (AI / Machine Learning). So let's empower data users with the right information at the right time to make better data driven decisions and to grow your businesses.
Other blogs that may interest you