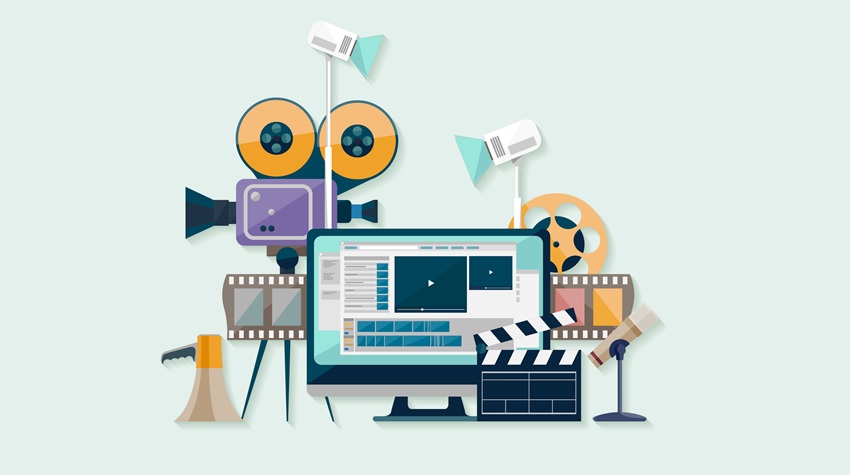 Video is awesome. It's engaging, emotive and mega-easy to consume. From driving top of funnel engagement as part of your SEO strategy, to reaching buyers and improving conversion, video content offers major B2B opportunities. But just how do you maximize your chances of video success?
Here's our highly focused 5-step strategy to make video pay for you:
1)     Produce video that turns on buyers
Create a video that fits your brand and tells an engaging story. Consider the buyer journey – where should the video fit and what tone is required? Is audio key to telling the message or is it visually-led? Make sure to get the balance and volume right. Remember, the right music can evoke powerful emotions too. The little things make a big difference.
Get the style, content and message right for the audience – a hands-on user will want interface detail whereas a senior manager is likely to want more strategic value. Also, don't forget to give a Call To Action at the end of video.
When producing video, get your buyers in focus. What do they want? Where are they on their buyer journey? And how are you going to give them value? Think about the options at your disposal:
ANIMATIONS – a great way of showing a process or a solution that is complicated, expensive or difficult to access
PRODUCT DEMOS AND 'HOW TO' VIDEOS – what better way to showcase products or provide buyers with new skills
WEBINARS – offer valuable information through an educational approach that demonstrates authority
Q&A/INTERVIEWS – a useful alternative to an arguably outdated FAQ page
CASE STUDIES AND TESTIMONIALS – are a great way to emphasize and showcase previous success stories
2)     Publish video that gets found
Publish video on searchable platforms (e.g. YouTube). Make sure you optimize the title and descriptions. Use relevant tags, link back to relevant webpages and use buyer focused, plain English language.
3)     Increase inbound traffic
To increase traffic, build and publish a web page for your video. Optimize the Page Title, Header, Headline and meta description. Write a concise engaging introduction and go further by featuring long form copy beneath the video. Also, don't forget to optimize video for search:
Write a search optimized headline
Use a rich, descriptive and benefit orientated introduction paragraph highlighting why this page and content is of great interest, relevance and value to the reader
Utilize long form copy on the page to enhance SEO and provide content in a complementary format
Consider transcripts, related articles, key takeaways and links to your other videos
4)     Maximize traffic and views
To maximize traffic and views, promote your video on social platforms such as LinkedIn, Twitter and Facebook. Write a guest blog to increase authority around the video subject area. Email your target audience promoting the video and create ads or heroes on your own website to get the video seen. Make sure you allow users to embed and share the video too. And finally, to maximize your investment, 'atomize' the video content to create other smaller chunks of content to drive traffic.
5)     Drive action: Pushing towards sales
The ultimate purpose of most videos is to drive sales and commercial benefit. So make sure you provide a clear relevant next step CTA for the buyer – whatever it is you want them to do. Suggest related videos – either selected or automatically through tags/playlist or recommend related downloads and deeper content.
To find out more about video, download our latest GUIDE TO VIDEO