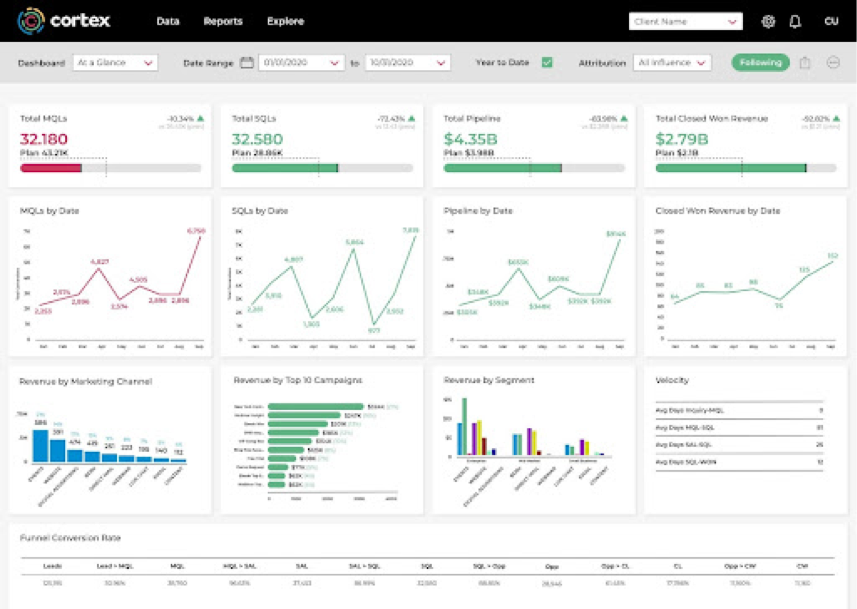 Learn more
Make revenue your
north star
Gain a numerical understanding of the activities that drive every stage of your funnel to revenue. Know what to do and what not to do with confidence based on revenue impact.
Learn more

Better Data
Accurate and centralized data allows you to understand what's going on at a glance

Better Decisions
Spend your time creating smarter strategies instead of chasing down data

Better Business
Direct your time and money with more confidence and see the difference it makes in increased pipeline and revenues

Know what moves the needle
From demand generation, to conversion and close, Cortex gives you a 360º understanding of what really drives revenues.
Lean into growth
Understand which activities are driving growth within your operation. Cut unproductive activities and lean in to what's working with certainty.
Learn more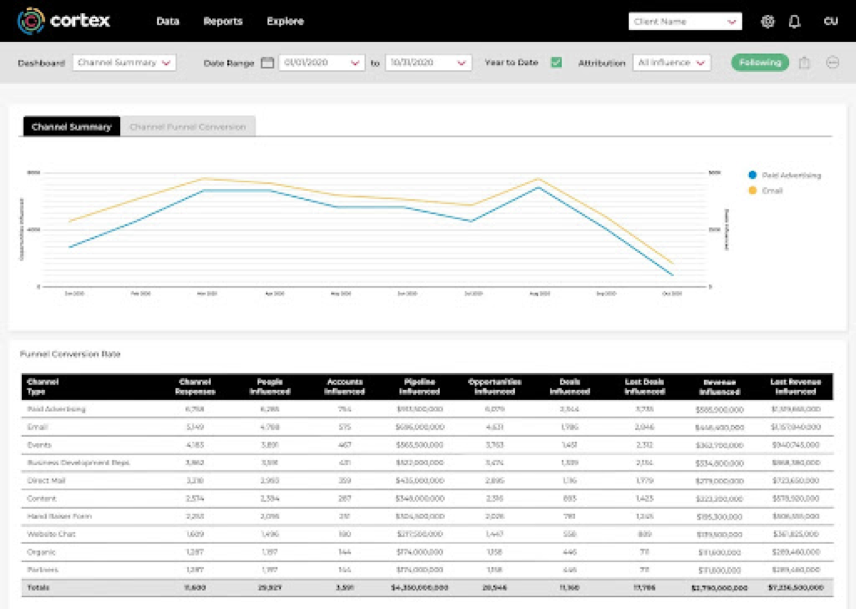 Learn more